What Obamacare Means for You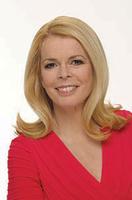 Former New York Lieutenant Governor and leading expert on Obamacare Betsey McCaughey will give a presentation on the changing federal healthcare mandate and what it means for individuals and businesses. She will provide insights on the legislation that you won't hear anywhere else.
The presentation will be at Concordia College on March 19 from 7 pm to 9 pm. It is free. Please contact Concordia College professor James Burkee to RSVP.