Rob Astorino for Governor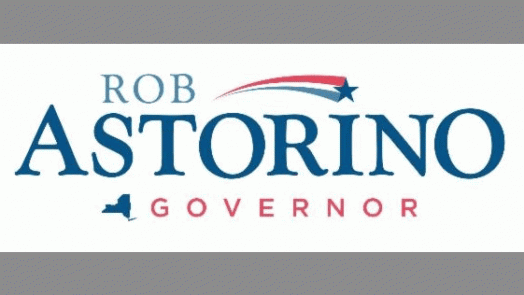 Rob Astorino has formally announced his candidacy for New York State Governor – read on for his statement:
Since solidly winning reelection last year in a county where Democrats out register Republicans by a 2-1 margin, I have been encouraged by leaders across the State to run for Governor. I am thrilled to confirm I am running for Governor of New York. This is not a decision that I came to lightly. I have spent the last few months carefully discussing the race with top party officials, gaining support from many patrons across the state, and most importantly, obtaining my family's blessing.
Our current governor has made New York an inhospitable state and we cannot continue down that path. New York is dead last in business friendliness and first in taxes. This losing combination under Governor Cuomo has caused a mass exodus of our residents. New York cannot afford another 4 years of this Governor.
As a father of three young children I worry about them growing up in a state they will not be able to afford to live in once they are out of the house. I do not want my family's Sunday night routine to include Skyping or Facetiming with our children who live across the country because living in New York was not an option.
New York can be a winning state again, but the Governor refuses to make the difficult decisions necessary to put us back on the right path. I am all too familiar with the challenges our local governments face. The unfunded mandates handed down from Albany are choking our County governments, making it nearly impossible for economic growth. I will make the tough decisions necessary to change the course of New York's future.
I do not enter this race with rose-colored glasses and I am under no illusion that winning will be easy – I am not afraid of hard work. When I ran for Westchester County Executive in 2009, everyone told me "It can't be done," but we proved the naysayers wrong, twice. With your help we put aside any doubt that a leader who makes tough decisions that are in the best interest of his constituents can be successful.
This will be an expensive race and I need your help. Every $25, $50, $100, $500 or $1,000 allows me to spread my message from Buffalo to Long Island and everywhere in between. If you cannot afford to contribute at this time, please do me the favor of forwarding this email to your friends and family who are ready for New York to be a winning state again. Introducing me to your network is a valuable contribution in itself.
Thank you for your past support. I would not have this opportunity without it and I look forward to taking on this next endeavor with you at my side.
Sincerely,